Although Game of Thrones ended in May 2019, I've been hooked as a fan ever since and I managed to watch the whole trilogy within a couple of months. I watched the last series live on NOW TV and then I'd watch the Throne-cast straight afterwards.
I really enjoyed caricaturing the characters, and I think it's the characterisation of the characters that made Game of Thrones so compelling to watch. Like everyone else I had my favourite characters and scenes and I love the way you didn't know what would happen in each episode or frankly who would die next, and I was In absolute tatters when Jon Snow was killed and so unjust. It's fascinating how the actors themselves didn't know the scripts of the next series and so even the actor Kit Harington didn't know if he'd be returning to Game of Thrones after being killed.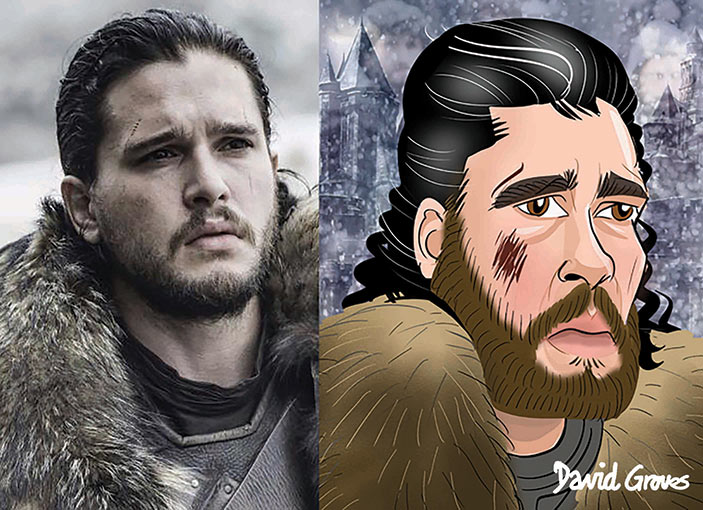 I wasn't totally surprised with the ending of Bran Stark. Bran had a fascinating character journey as expressed by Tyrion Lannister on the on the eve of the Battle of Winterfell. A rare episode where no one got killed. Bran starred in the very first episode where he climbed the tower wall at Winterfell but once through the window he discovers the incestuous affair of the twins Jamie and Circe Lannister. He was then thrown back through The window by Jamie Lannister, and was left paraplegic. It is through Brans dreams and revelations we learn the terrors beyond the wall, we follow his journey to become the three eyed Raven and to eventually sit on the Iron Throne.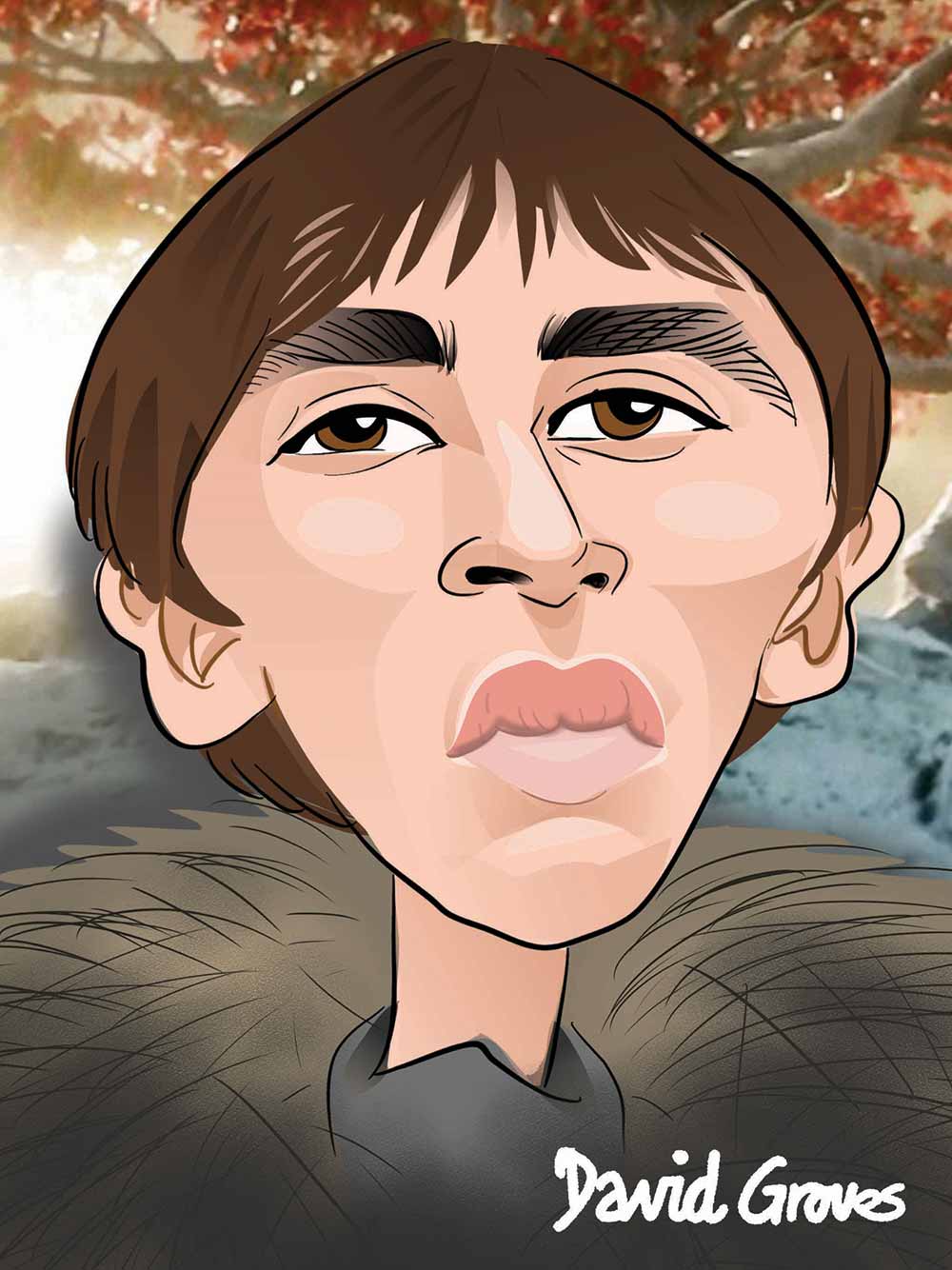 Jamie and Cersei Lanister
Jamie Lannister is actually one of my favourite characters play by the actor Nikolai Coster Waldau. Although at the beginning as mentioned he was very unlikely as he was totally immoral, but through the episodes he proves to be far more of a complex character showing to be honourable and sympathetic. But as they say 'once the Lannister always a Lannister'.
Cersei Lannister is played by Leno Headly. Cersei knows exactly how to play the Game of Thrones, she knows how to manipulate people to get her away, which appears to be lust for power and the love and protection of our children. Unfortunately for Cersei after being the one to empower the High Priest, Cersei gets a taste of her own medicine and she is utterly humiliated by the High Sparrow and is forced to walk naked through the streets of King Landing in atonement for the sins. Cersei does retaliate by using wildfire before her trial and the High Sparrow and counsel are killed. Although I was pleased to see Jamie Lannister kills Euron Greyjoy in the closing scenes, and the romance between Jamie and Brienne, and Jamie making his peace with Tyrion. I was very sad with Jamie's and Cersei ending.