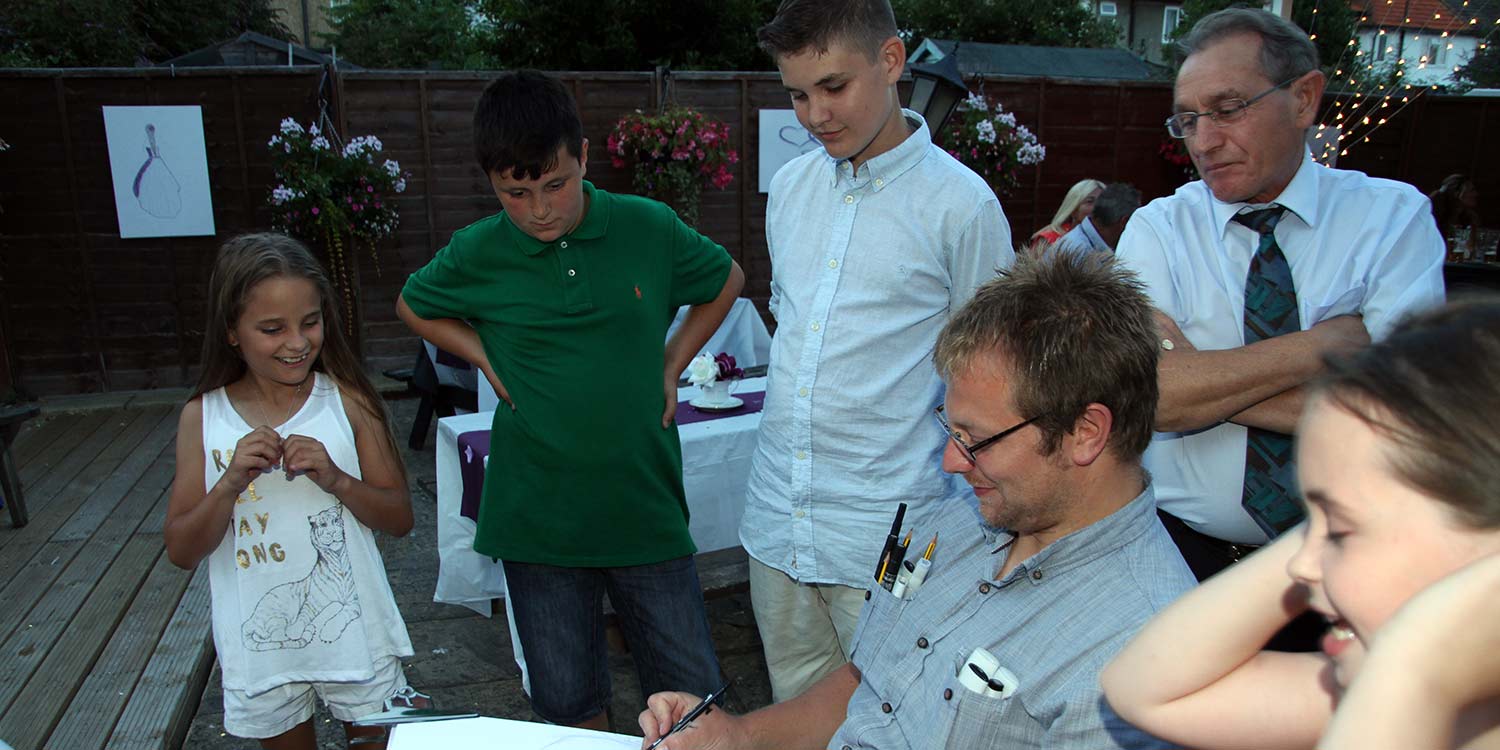 School Prom Caricatures
Are you looking for something different to impress and entertain at the school prom, then why welcome to Groves Caricatures School Prom Caricature web page. Now that the end of year school prom has become a much bigger event. Often with stretch limos, prom suits and dresses and regularly at local hotels – and so booking a prom caricaturist has become equally popular. David does walkabout caricatures at the reception and then moved around the tables over the meal time adding that extra wow-factor for the school prom nights.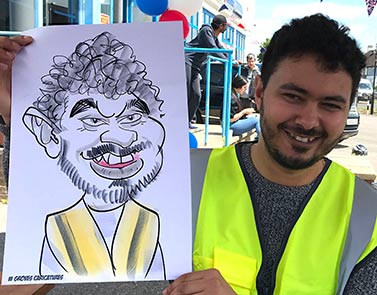 Fresher Fair Caricatures – Getting down with the Kids
Not to stereotype, but hopefully the thought of being immortalized as a caricature might have enough appeal to get those students to the Fresher's Fair, and College open Days. At previous Fresher fairs, David has pitched amongst the stands and invited students to be drawn. There's always a queue! Great for college keeping in touch days over the summer holidays and school academy open days for prospective pupils with parents, its adds a nice souvenir to go home with. Top tip if to have the school logo pre – printed on the paper. This is also a top tip for School Leaver parties for year 6 to have the caricaturist have the school name or logo on the paper for the party.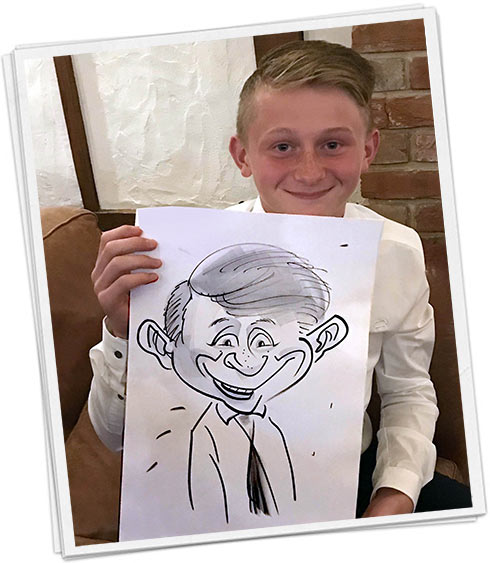 Having a caricaturist is a excellent alternative to a photobooth as unlike a photobooth a caricaturist isn't static but amongst the fun when on walkabout. Booking for a short 2 hours if required adding that personal touch. Also available for Summer, Easter and Christmas School fayres.

David attended our event, and he was absolutely amazing, he did caricatures from a 2 year old to 70, and of couples as well, and was just awesome. I totally loved it, such a special day and David added that final touch. Just Brilliant.
Prue Rushmer – Save the Children event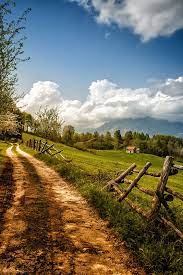 David came to our school and produced some lovely pictures. Our picture has been framed and will be hung on the wall, as we love it. He was unobtrusive and listened to what people wanted.
Rachel Brady-Hooper


David came to our event. It was such fun and really made our guests smile.
Leanne Powell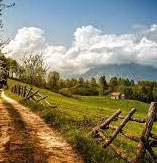 David's caricatures made my 60th. birthday meal party great fun. My guests and the restaurant were keen to take Grovesart details for possible future bookings. Thank you to David and well recommended.
Melody Pryce


Excellent entertainment and superb caricatures. People watching had as much fun as the people being drawn. We strongly recommend you get David for your next school event
Alan Baldwin

Education Caricature Workshop
Cartoon Dave coming into your school/college to caricature the staff team is a scream! David can come into the classroom to give demonstrations in the art of caricaturing and mini workshops.  Topics of fun include finding the right head shape, a breakdown of the features of the face and the intrinsic relation to each other and capturing facial expressions. Workshops can be lengthen and shorts and adapt to the age groups to meet the audience. From primary school, social clubs art clubs to college and university level, workshops can include a brief history or cartoons and caricatures and will be fully interactive and very importantly great fun. When in the classroom setting David will use the modern white boards to great use and will bring paper and caricaturing pens for everyone, also using flip boards.
David believes everyone has the ability to drawn and access they own creativity, and with children's art there is no 'right or wrong' in drawing, and David hopes to spark the imagination in all of us. One smile at a time.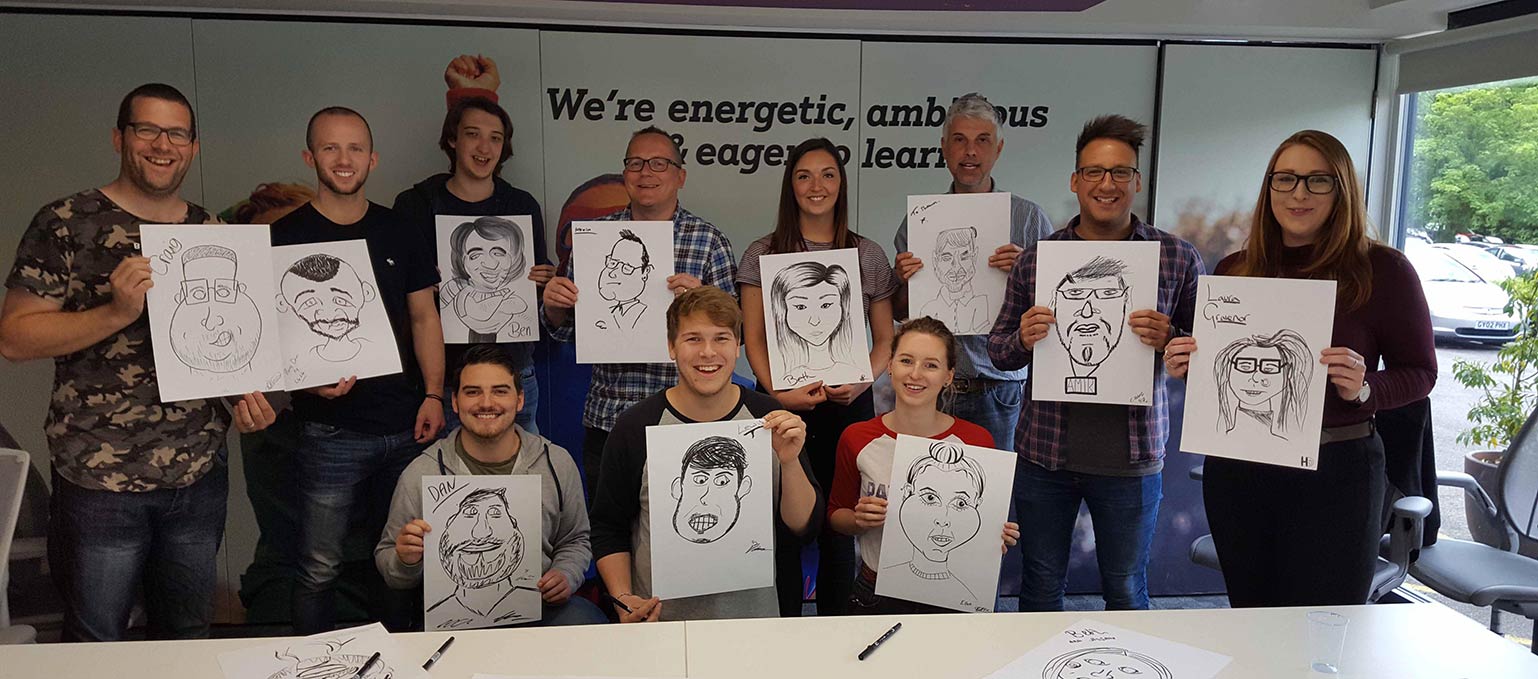 Make an enquiry
For avalibility and prices please drop me a message below. My quotation vary a little depending on travel involved. I will add some price options in my reply. Sessions can be anything from 2,3 or 4 hours. I guarantee great pictures and great fun!