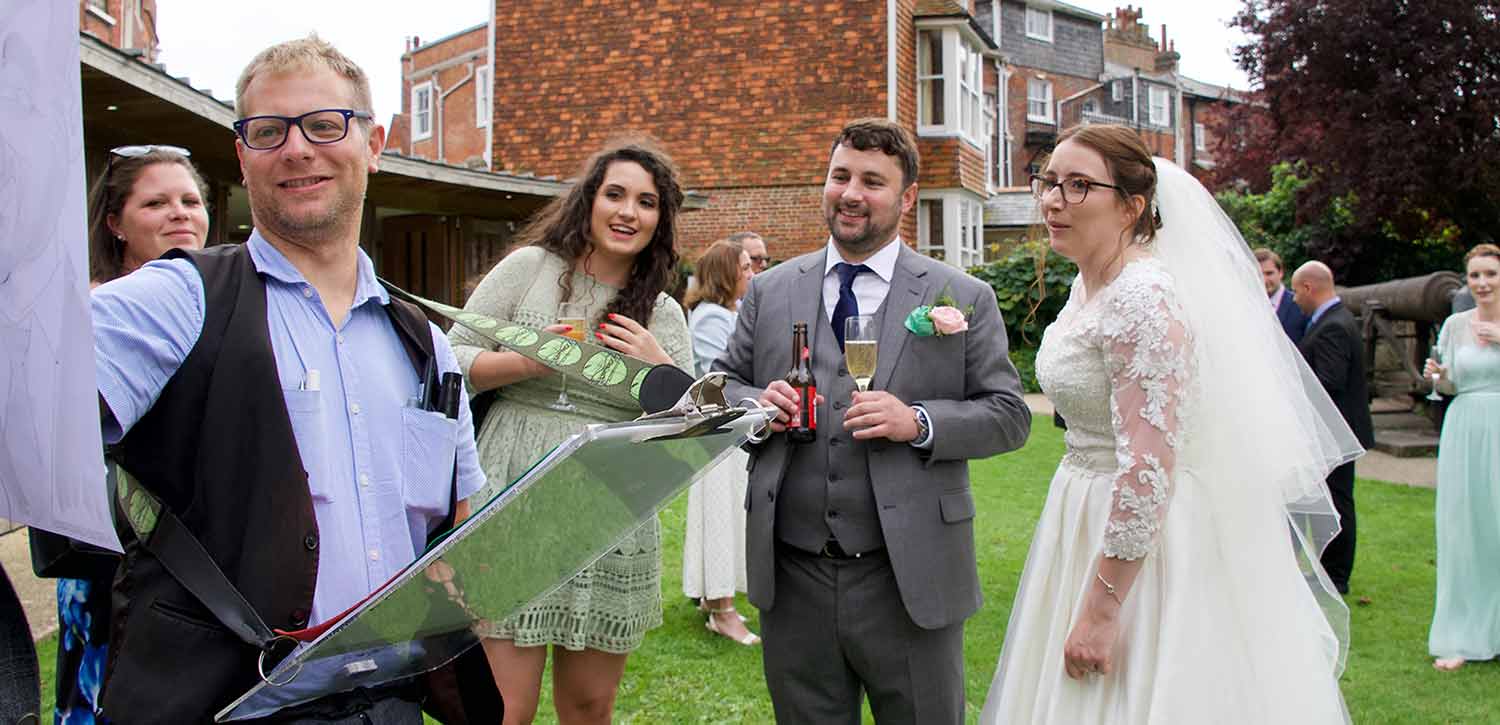 Pen and Paper Caricatures
Despite the introduction of caricature digital media. The traditional Pen and Ink is by far the most popular and fastest option for quick, hilarious and entertaining Caricatures. With the freedom to draw – roaming, standing, seating and a walkabout caricatures with no danger of technical glitches. With pockets, bags and holster packed with caricature pens, I will definitely stand out when.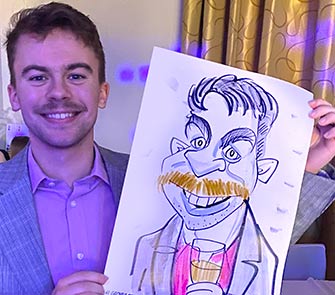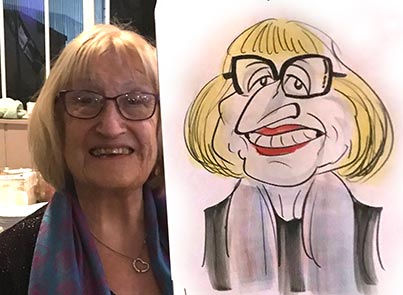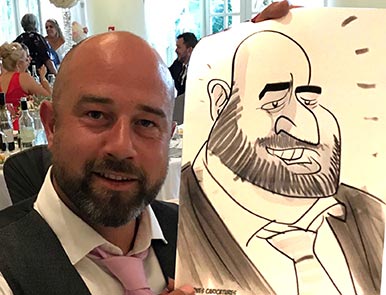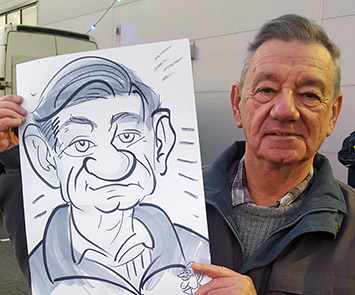 Using a mixture of Black pens with a range or tips
With my brush markers and pastels I will busily draw and entertain at your event. I can draw over 40 guests in 3 hours, with a mixture head and shoulder and silly body cartoons.
Caricatures are drawn on high quality pulp board for durability and on A3 for maximum inpact! Enjoying the banter along the way, capturing a good likeness and real expression, non offensive and fantastic fun.
Having attended close to 1000 events I can easily adapt my service to your individual event. I am edept at drawing singles, couples and small groups.
If you are interested in a second caricaturist for you event, then let me know and I will get this arranged for you event.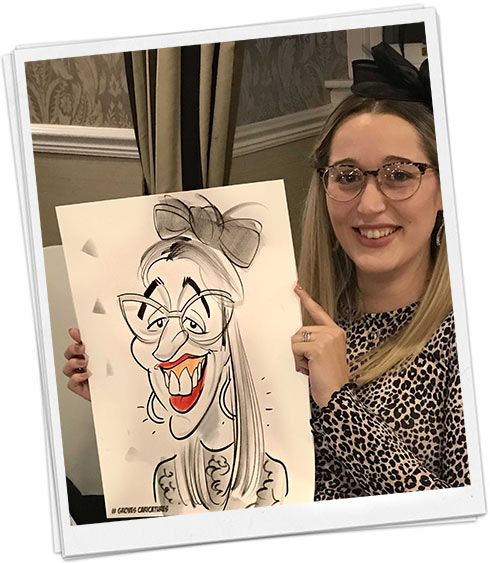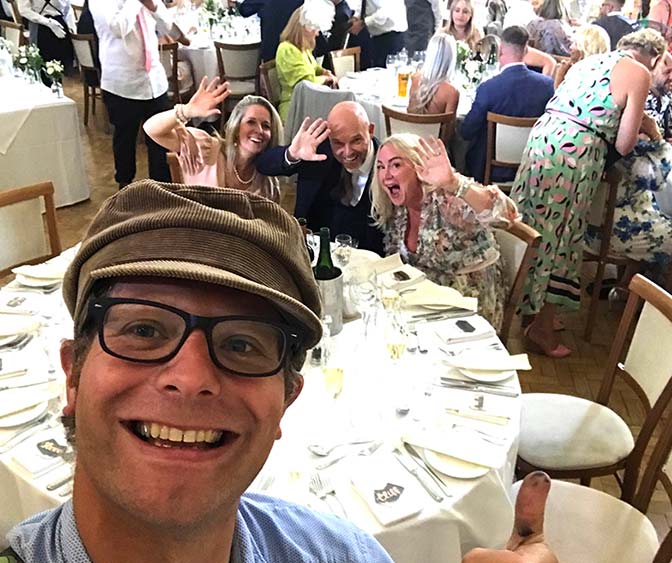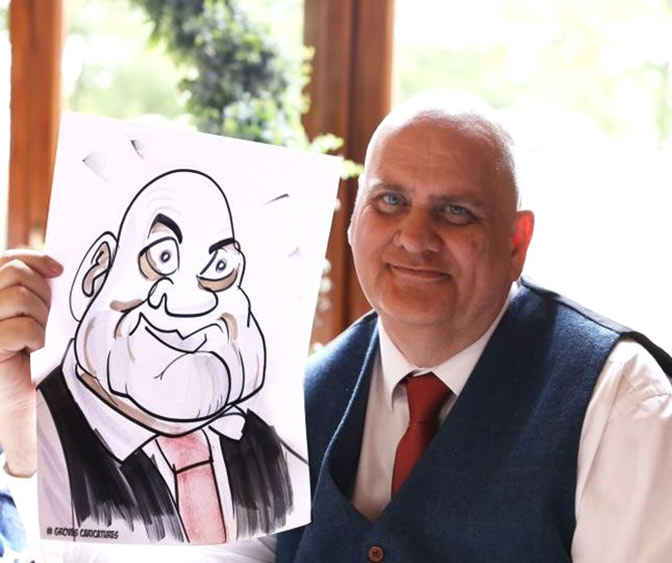 Some live Caricature samples
Speedy caricatures at live events. Tap on each picture to enlarge or use the carousel feature.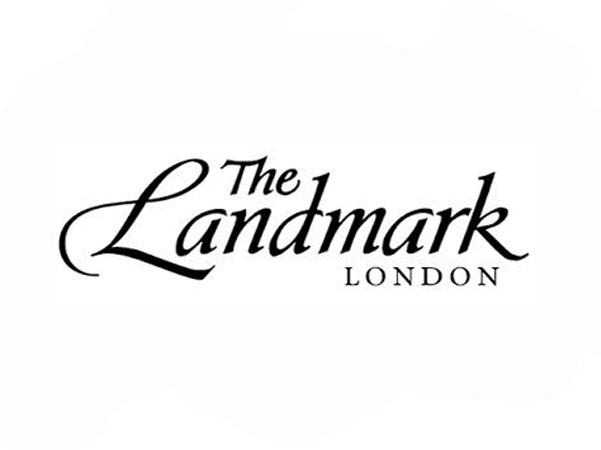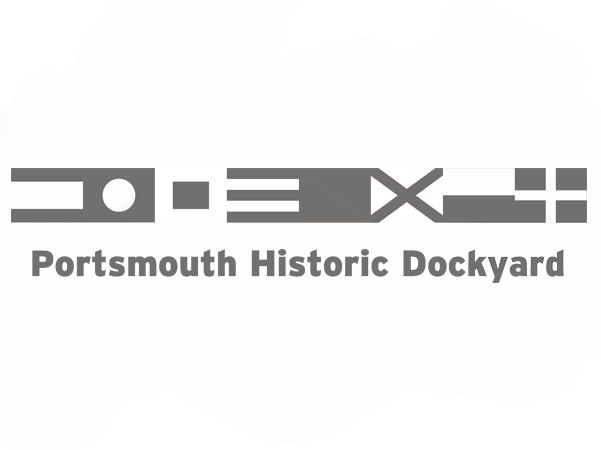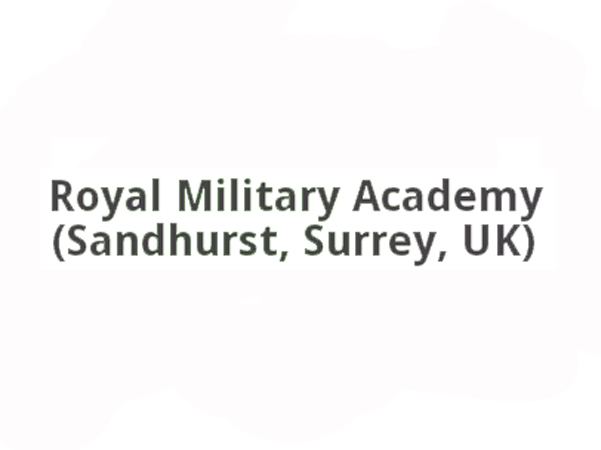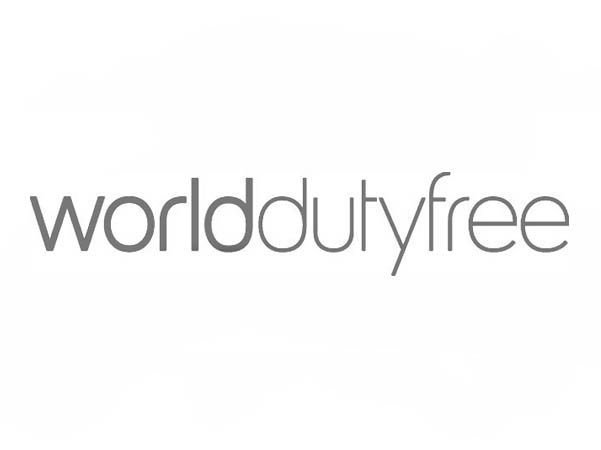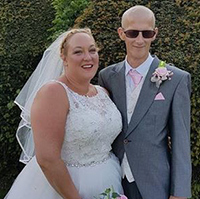 Everyone was really surprised and loved him and felt really relaxed while being drawn. His pictures have captured some of the cheeky traits that others wouldn't point out, but that's the fun of a caricature.
Tori May


I can't begin to express how amazing David was at our wedding last week. The Caricatures have been talked about all week by our guests and I only wish I had booked him for longer so all the guests could have one.
Sara Earthey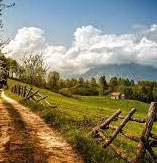 His caricatures are fun and he has an eye to uncover details that even the people he draws never noticed about themselves before. All our guests loved their caricatures and are going to frame them - a true testament of his talented work
Chris Weatherall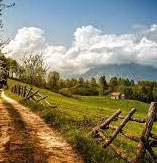 Dave was the highlight of the night at our wedding. Guests loved posing for their caricature and we are still laughing at some a few weeks later. Couldn't recommend Dave enough if your looking for a fun, light hearted addition to your wedding.
Matilda Gilbert


6 months ago We hired David for my mums 60th, so glad we did, he was fantastic. Would most defo recommend
Adam Humphries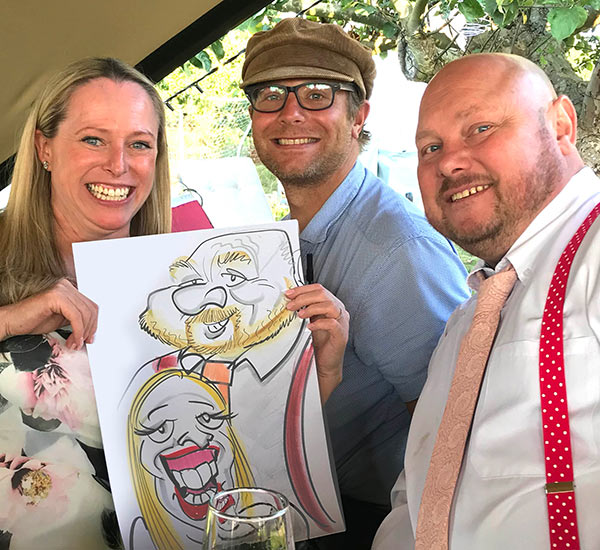 No Set up time
One of the benefits of the pen and paper is there is no set up time and  I comes with everything needed to perform at the party/event. Good lighting is a necessity, but on the occasional venue where lighting is a problem, he'll use portable LED lights, to illuminate faces and the paper. When you've a lot of guests and you want more caricatured then hands on pen to paper is the best form of entertainment. If you've any questions just please filled in the contact form, and also David is happy to call if you prefer a chat. We look forward to hearing from you.
Ideal for any Wedding and Party with Guaranteed fun and laughter.

Make an enquiry
For avalibility and prices please drop me a message below. My quotation vary a little depending on travel involved. I will add some price options in my reply. Sessions can be anything from 2,3 or 4 hours. I guarantee great pictures and great fun!