Welcome to the Groves Cartoons Blog
Hello and welcome to my blog, it is a new addition to the website showing digital caricatures. Much of the blog will be about characters and subjects of interest. Enjoy.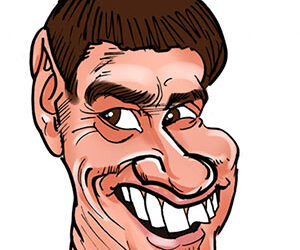 Jim Carrey Dumb and Dumber A fun caricature of Jim Carrey as Lloyd Christmas in the movie Dumb and Dumber. Two friend Lloyd and Harry (played by Jeff Daniels) set off on a hilarious escapade to hand back a lost briefcase, with both Lloyd and Harry finding love upon...