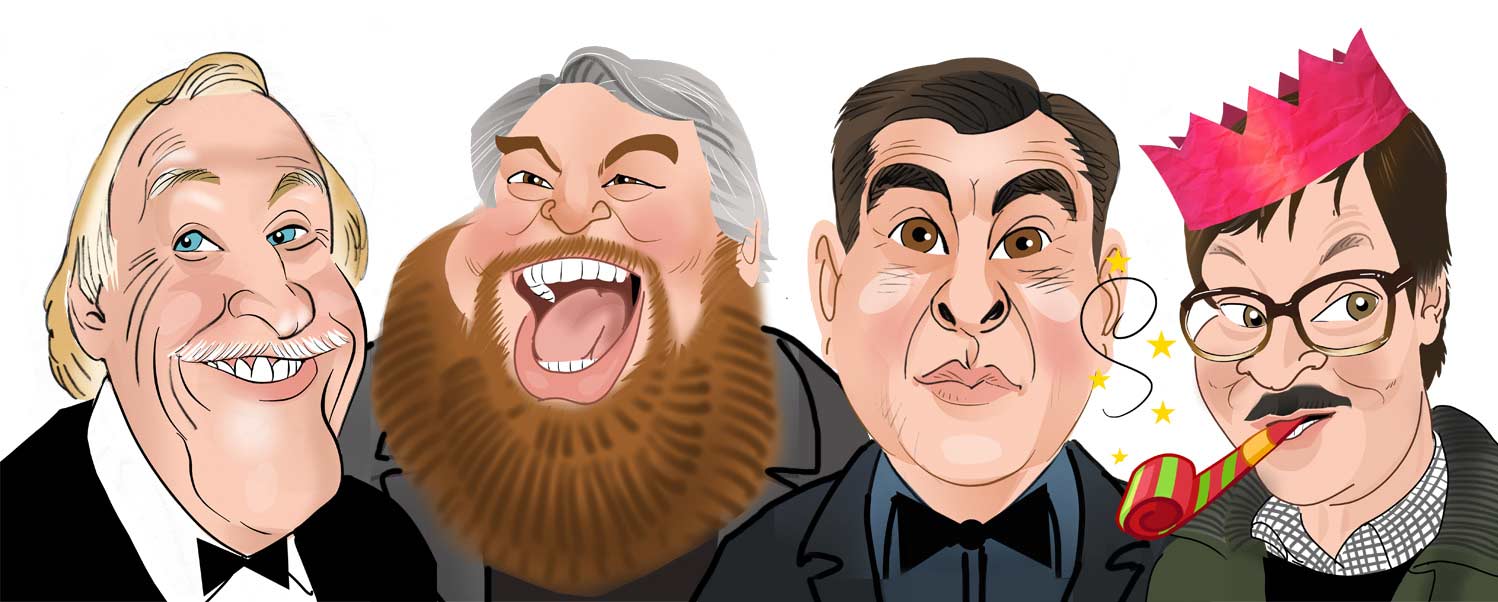 Terms and Conditions for Caricatars
Thank you for taking the time to read this, it helps protect both you as the customer and myself as an Artist.
A Caricature is a deliberate exaggeration of the features of the face. The term Caricature has its origins in the word Character (characteristics). The Caricature is a fine line between looking like the person from the Photo's and being funny at the same time.  It is NOT a portrait. The style of me as the Caricature Artist is shown through example on the website.
The Caricature is the artists impression from the photo's provided and the client agrees to receive a Caricature Avatar of the artists impression from the photo's provided.
This leads me to emphasize the importance of good clear photo's.
Photo requirements are explained on the homepage.
High Resolution, eye's visible, hairstyle clear, a three quarter pose if possible (which is not front or side pose) however when uploading three or more photo's  you can do one as a front pose.  A natural expression, ideally smiling is good.  However, if they have a naturally grumpy expression, then not to worry. No sunglasses, most spectacles are fine, but generally no hats but if you can upload one photo with a hat as it could be the photo to go with.  No long distance photo's, for example if it is a group of people and you have zoomed and cropped the persons face, the chances are it will be a poor resolution and the image will be blurry.
I the Artist will select the photo's that'll be mostly used and I've developed an eye for what works best.
The aim is to complete all Avatars within one week, however if workload is very busy, it may stretch beyond that and you the client will be informed. Please be aware that Saturday and Sunday are not working hours, and so an order on Friday will be either completed Monday or Tuesday.
If I find the photos unsatisfactory I will email requesting further photo's before starting.
I the artist will spend an equal amount of adequate time on each caricature and therefore will not refund the client if they request it.  However I'm uneasy with an unhappy customer and want you have had a great experience being Face-Tooned, so please fill in the contact page with your issue.