Caricaturist to hire in the New Forest
Wedding Cartoonist in The New Forest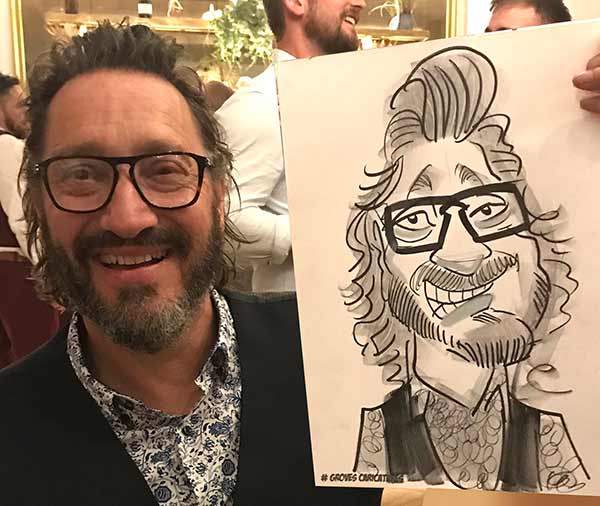 David is one of the top caricaturists around. Fab, Fast and Fun Caricatures in The New Forest. From table hopping at Weddings, Walkabout Artist at Award Ceremonies to a Event Cartoonist at a 50th birthday blast and loads more. He'll humour your guests, and capture convincing funny faces in minutes. Real Conversation piece! Groves Caricatures (best known as Dave) is available for hire at weddings, parties and events in the New Forest area. Lymington, Brockenhurst, Lyndhurst, Totten, Hythe, Beaulieu, Ringwood and throughout the New Forest. A few venues recently attended to draw caricatures at in the New Forest area include Chewton Glen Country House in New Milton. Bartley Lodge Hotel in Cadnam, the Crown Hotel in Lyndhurst. Then the beautiful Rhinefield House Hotel in Brockenhurst and The Domus in Beaulieu.
Chris Packham is a well-known Television presenter and Naturist who grew up in Hampshire and now lives in The New Forest. Mr Parkham trumps the trumpet for wildlife conversation and its patron of several conversation organisations and projects. Furthermore he is also the President of the Bat Conservation Trust of which Chris has had a life-long interest and is a Bat enthusiast. Chris has said he has Bats in his loft and would never make plans to move them on. He's has also suggested more assertive conservation ideas in the past.
Assertive Conservation
For example, in 2008 Chris suggested trying to stop saving the Giant Panda from extinction as it is too expensive, and that we should redirect funds to protect other animals and habitants instead. He even said "Eat the last Panda" if necessary! It won't be necessary but Chris got his point across. Chris has over the years also criticised the TV show –'I'm a celebrity get me out of here' a few times for its mistreatment of animals in his opinion. Another subject that Chris Parkham is interested in is over-population and Chris is the patron of an organisation called Population Matters. It is a concern that as the world population increases, wildlife habitat is forever shrinking.
The Really Wild Show
As well presenting 'Springwatch' and 'Winterwatch' which charts the British wildlife during the changing of the seasons. Chirs is for me, best known for being the face of 'The Really Wild Show' co- hosting with Michaela Strachan and the late Terry Nutkins. In the 90's this was my stable TV diet watching Chris and Michaela traveling all over the place and showcasing wildlife all over the world. Lastly an insight Chris shared recently was that he was diagnosed with Asperger's in his 40's. It was interesting to learn how his struggles in social situations have not stopped him from being an acknowledged TV presenter. Actually Chris joins a long line of famous people with Asperger's – Michael Palin another TV presenter and comedian to name another.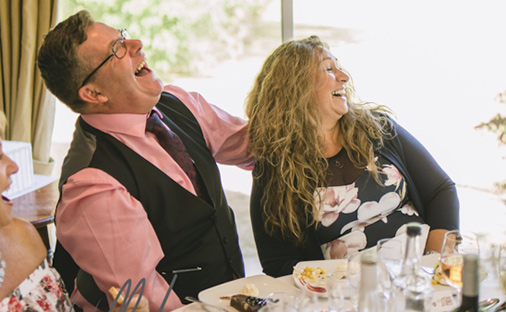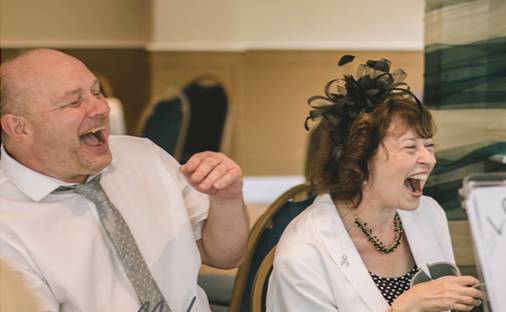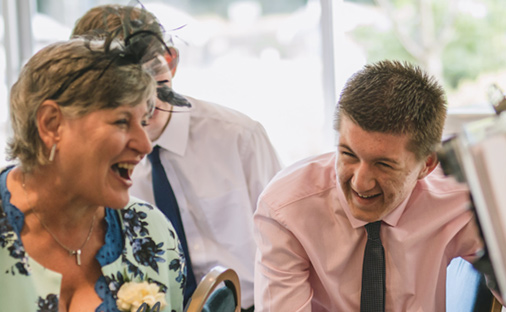 Make an enquiry
For avalibility and prices please drop me a message below. My quotation vary a little depending on travel involved. I will add some price options in my reply. Sessions can be anything from 2,3 or 4 hours. I guarantee great pictures and great fun!