Caricaturist to hire in Crawley
Cartoonist to entertain in the Crawley area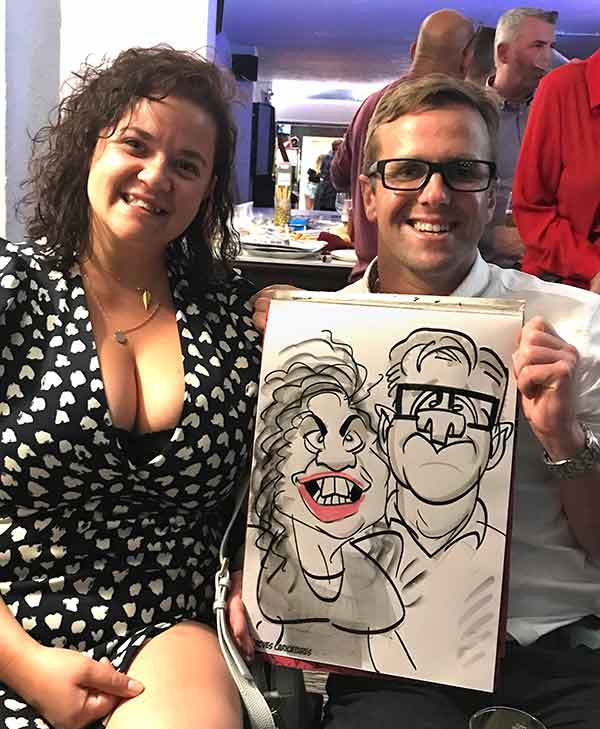 Fab, Fast and Fun Caricatures in Crawley. From table hopping at Weddings, Walkabout Artist at Award Ceremonies to a Event Cartoonist at a 50th birthday blast and loads more. He'll humour your guests, and capture convincing funny faces in minutes. Real Conversation piece! Groves Caricatures (best known as Dave) is available for hire at weddings, parties and events in the Crawley area. Including Horsham, Gatwick, Horley, Cuckfield, Haywards Heath, Balcombe to name a few places, and throughout West Sussex.
Venues in Crawley
A few of venues I have recently drawn caricatures at in the Crawley area include the beautiful Cottesmore Golf and Country Club. The famous South Lodge Hotel near Horsham, and the  Roundabout Hotel in West Chiltington village. In addition Copthorne Hotel in Effingham and Bartholomew Barn in Kirdford. New venue's and events I've drawn caricatures at in 2015-16 in the Crawley area include the annual school prom at The Arora Hotel.  Freshers Fair caricatures for Central Sussex College at the Crawley campus. Busy with christmas work parties at Gatwick Manor and the Hilton London Hotel Gatwick, and weddings at Nymans gardens in Handcross.
Gareth Southgate Caricature
One famous person with roots to Crawley is the England Football manager Gareth Southgate. He went to school in Pound Hill Junior School and Hazelwick school in Crawley. Gareth Southgate, in an interview with a newspaper columnist has said that both schools were fundamental in his path to the top of his game with great PE teachers having a love for the game. Sadly I cannot help but vividly remember Gareth Southgate missing that deciding penalty kick in the Euro 1996 semi-final against Germany. Following that there were the subsequent silly TV adverts that followed with Gareth Southgate and a paper bag on his head! It's funny the things you remember. Gareth Southgate was a great defender for England who grew up in Crawley town.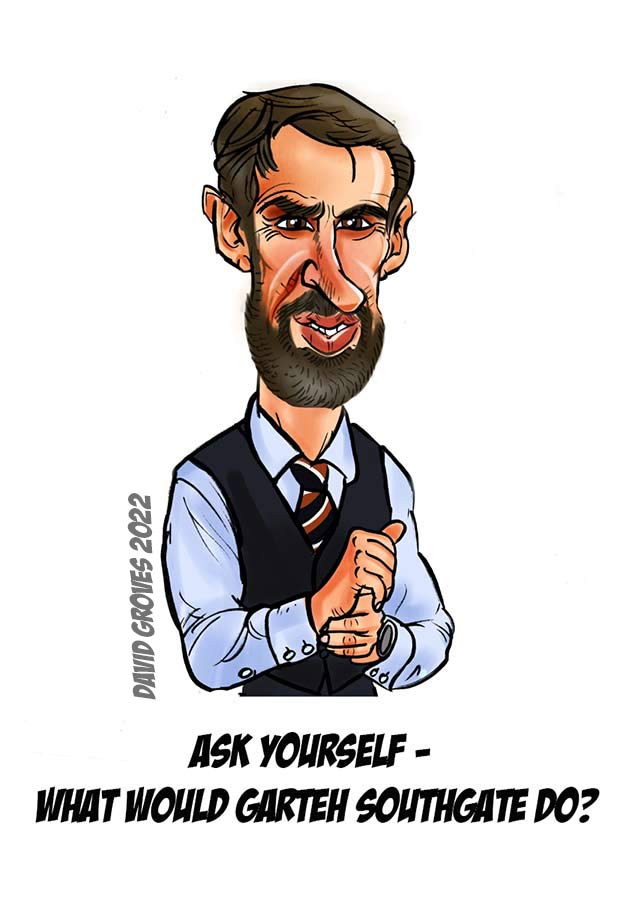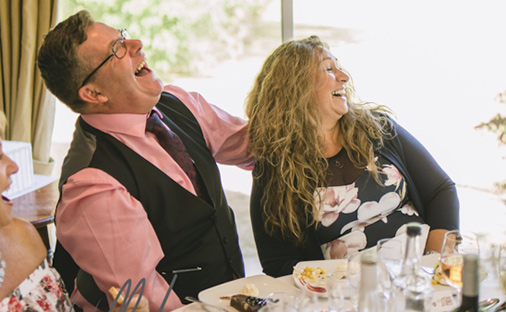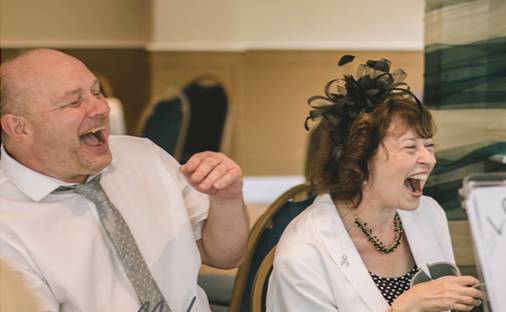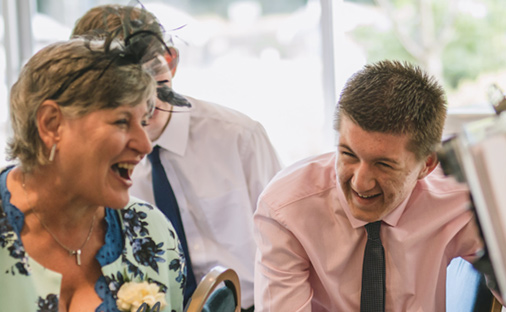 Make an enquiry
For avalibility and prices please drop me a message below. My quotation vary a little depending on travel involved. I will add some price options in my reply. Sessions can be anything from 2,3 or 4 hours. I guarantee great pictures and great fun!