Caricaturist to hire in Slough
Wedding Artist and Cartoonist in Slough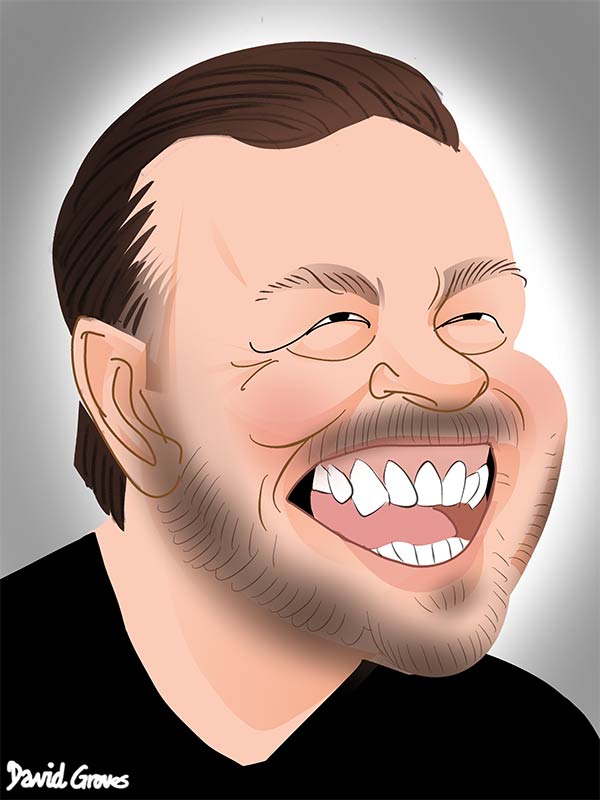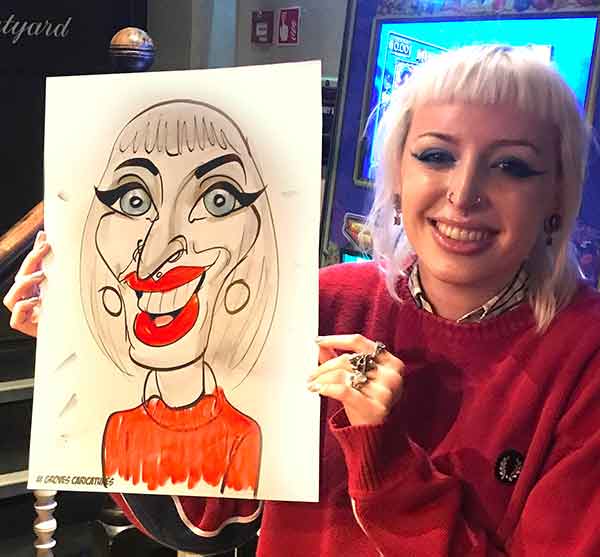 David is one of the top caricaturists around. Fab, Fast and Fun Caricatures in Slough. From table hopping at Weddings, Walkabout Artist at Award Ceremonies to a Event Cartoonist at a 50th birthday blast and loads more. He'll humour your guests, and capture convincing funny faces in minutes. Real Conversation piece! Slough is the town of the home of the worse office manager David Brent and most fantastic TV Series documentary sitcom 'The Office'. David Brent is acted by Ricky Gervais who was also co-writer and co-director with Stephen Marchant. In 'The Office' David Brent is a regular guy but has aspirations beyond his skill set and is so desperate to please and is cringe worthy and compulsive to watch.
David Brent caricature
The characterisation is great and works beautifully with the other characters. Tim Canterbury who is played by Martin Freeman is in love with Dawn Tinsley and feels he's wasting his life at Wernham Hogg. Dawn Tinsley is acted by Lucy Davis and is the receptionist at Wernham Hogg. Dawn loves Tim but is trapped in an agonizing unhappy engagement to Lee who is really boring and insensitive to Dawn especially with aspirations to be an illustrator (a subject close to my heart). Lee works in the warehouse. Gareth Keenan is the other office rep who has a desk is next to Tim's.
the office
Gareth is childish, pretentious and a bit delusional, and the relationship and comedy between Tim and Gareth is extremely funny. Both Martin Freeman and Mackenzie Crook who plays Gareth have gone onto big box office hit movies, with Mackenzie Crook starring in all the Pirates of the Caribbean series,' the curse of the black pearl' and the 'dead man chest' and 'At World's end. I think there probably more. Tim Freeman has played Bilbo Baggins in The Hobbit film trilogy and some Christmas classic Love Actually and Nativity to name a few.
Groves Caricatures (best known as Dave) is available for hire at weddings, parties and events in the Slough area. Including Staines, Windsor, Eton, Heathrow, Bracknell, Maidenhead and throughout Buckinghamshire. A few venues recently attended to draw caricatures at in the Slough area include Stoke Place in Stoke Poges. Also at  Hedsor Park in Taplow and the Birds Hill Golf Club in Maidenhead. I've caricatured for weddings at Windsor Barracks. Weddings attended in 2015 include at The Oakley Court in Windsor. Mix and mingling with pens and clipboard and at the Beaumont House Hotel in Old Windsor. Futhermore also in Egham very close to the rural site of the Magna Carta signing.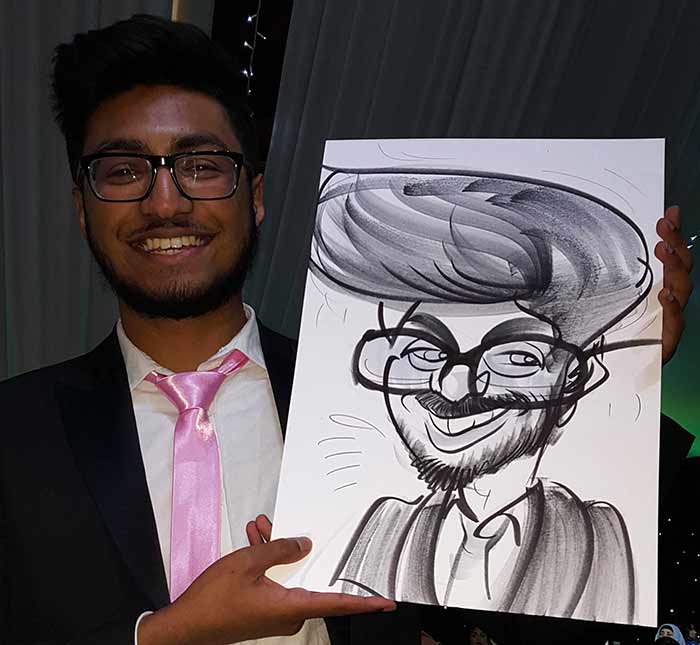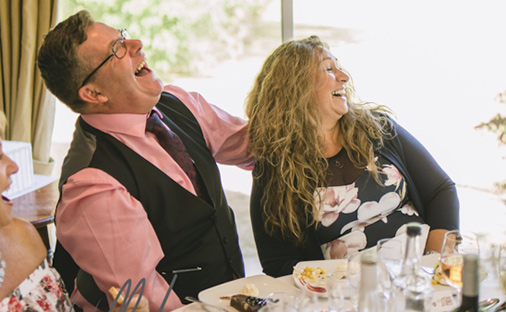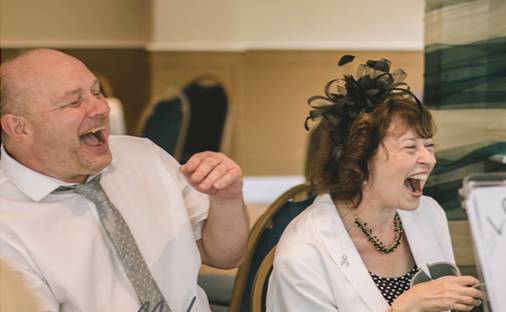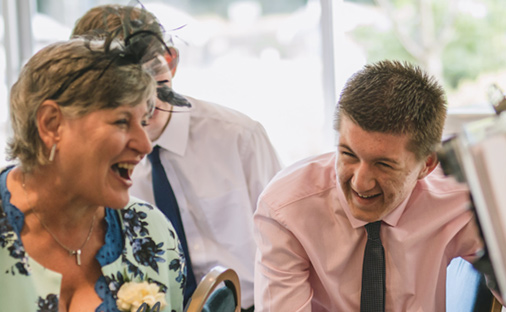 Make an enquiry
For avalibility and prices please drop me a message below. My quotation vary a little depending on travel involved. I will add some price options in my reply. Sessions can be anything from 2,3 or 4 hours. I guarantee great pictures and great fun!